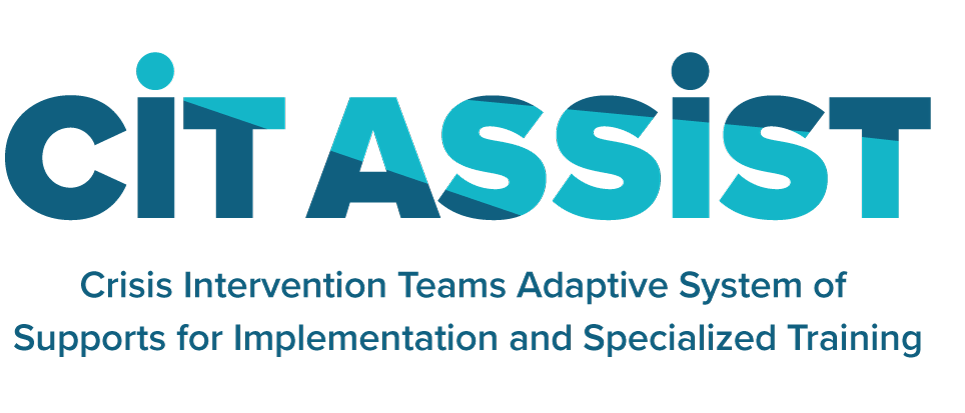 CIT ASSIST is a national initiative designed to increase the capacity of law enforcement agencies to effectively create or enhance crisis intervention teams (CITs). It includes a community of practice, training, and technical assistance services for the cohort of public-safety agencies awarded CIT Implementation funding by the United States Department of Justice, Office of Community Oriented Policing Services (COPS Office).
Below, you will find launch points for Cohort Members, National Advisory Board Members, Requesting Technical Assistance, and CIT Training Information.
Cohort of agencies awarded COPS Office funding for CIT Implementation
Designated experts and practitioners offering guidance to the CIT ASSIST program
Are you looking for an evolving list of CIT Resources?
Are you looking for CIT training and resources for your agency?
The Crisis Intervention Team (CIT) model has been, and continues to be, instrumental in helping police effectively connect people in crisis with access to appropriate resources. The CIT ASSIST program partners proudly provide CIT training, services and resources to law enforcement agencies and the communities they serve.
He was an elderly gentleman, and his message was very emotional, and he was crying as he was talking to some of us as officers. And he kept saying, 'please tell the officers' – that were there on that particular scene – he says, 'Please tell the officers I'm sorry. That wasn't me. That wasn't me.'
-Retired Memphis (TN) Police Major Sam Cochran describing an unsettling scene of an elderly man in the throes of a mental health crisis, flanked by police.
Crisis Intervention Teams & Responding To People With Mental Illness. (2010, November).
The Beat Podcast. Transcript