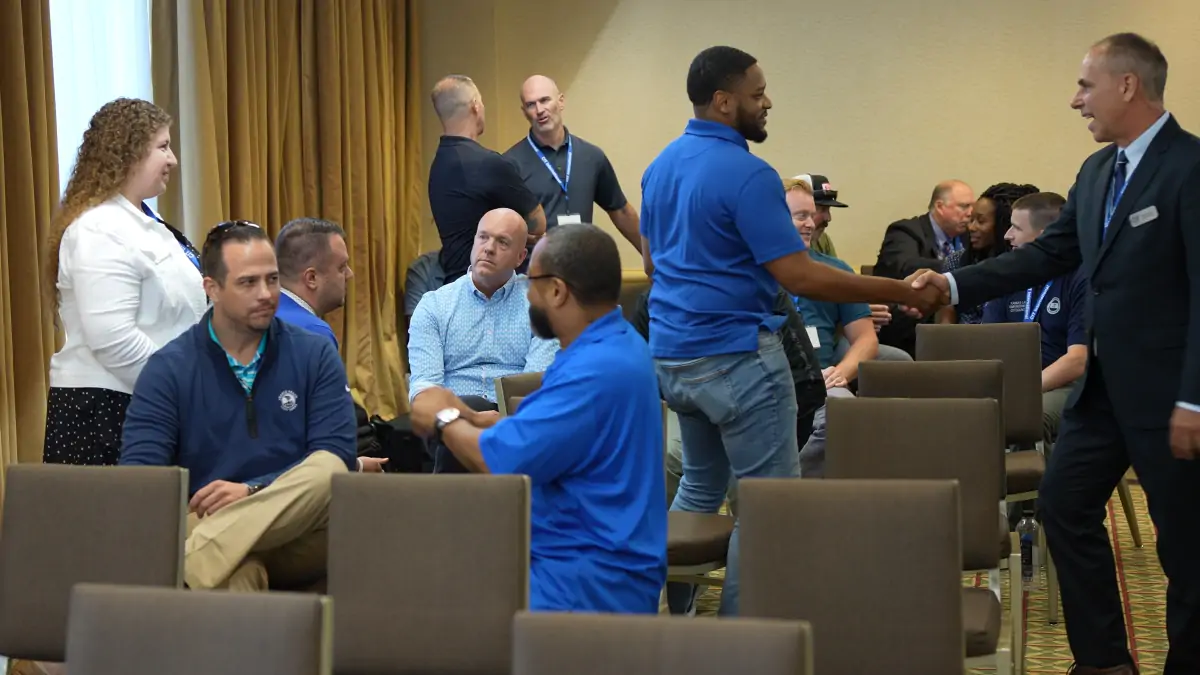 CIT ASSIST is a national initiative designed to increase the capacity of law enforcement agencies to effectively create or enhance crisis intervention teams (CITs). It provides a comprehensive, structured system of supports to the COPS Office CIT Implementation Cohort members and other law enforcement agencies.
The core CIT ASSIST program components include:
National Advisory Board – A national cadre of CIT subject matter experts (SMEs) and practitioners that will support and guide the development and delivery of all CIT ASSIST program deliverables, including training content, technical assistance, resources and implementation guidance.
Community of Practice – Representatives from each of the organizations receiving CIT Implementation funding, along with the CIT ASSIST program partners have the opportunity to meet regularly to share insights, seek assistance from SMEs, report on progress and lessons learned, receive topic-specific implementation guidance, and participate in conferences and virtual learning and networking events. 
Web-Based Training & Resources – A series of on-demand eLearning courses and digital resources designed to provide an introduction to and understanding of CIT, available in 2023 to an unlimited audience of law enforcement professionals and community partners, via the COPS Training Portal.
CIT Implementation Guidance – A web-based, interactive resource highlighting promising practices and guidance based on the experiences of the CIT Implementation Cohort, existing research and best practices, and insights from the CIT ASSIST National Advisory Board.
Direct Technical Assistance – Available to the CIT Implementation Cohort, the CIT ASSIST program partners provide a wide variety of assistance and support to agencies in need, either in-person or remotely, on an as-requested basis.
"I think sometimes we lose sight of the human side of an illness and we oftentimes identify the illness as the person – and that's not the case."
-Retired Memphis (TN) Police Major Sam Cochran
In the late 1980s, police and mental health leaders embarked on an initiative to support exactly the sort of police interaction described by Major Cochran. Their efforts resulted in the development of the Crisis Intervention Team (CIT) model, an "innovative first-responder model of police-based crisis intervention training to help persons with mental disorders and/or addictions."
Centered on community partnerships and an inclusive approach to problem solving, the CIT model provides a framework for police and mental health providers, as well as individuals and families impacted by mental illness to work together in resolving crisis situations.
The CIT Model is credited with changing the paradigm of police response to mental illness. In 2014, research published by the National Library of Medicine concluded that "CIT training appears to increase the likelihood of referral or transport to mental health services and decrease the likelihood of arrest during encounters with individuals thought to have a behavioral disorder."
CIT ASSIST program partners include the USDOJ COPS Office, VCPI, and CIT International, Inc.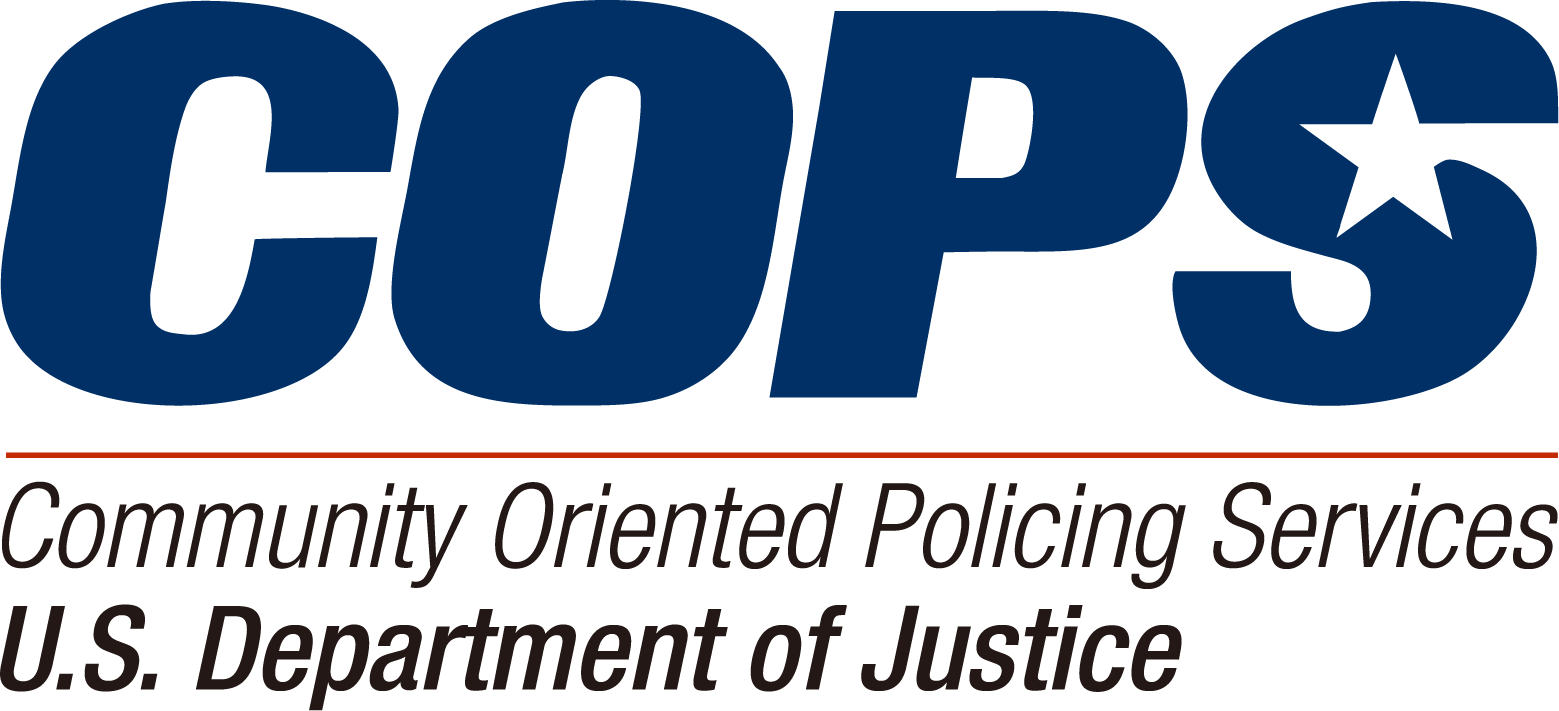 COPS Office
The Office of Community Oriented Policing Services (COPS Office) is the component of the U.S. Department of Justice responsible for advancing the practice of community policing by the nation's state, local, territorial, and tribal law enforcement agencies through information and grant resources. Community policing begins with a commitment to building trust and mutual respect between police and communities. It is critical to public safety, ensuring that all stakeholders work together to address our nation's crime challenges. When police and communities collaborate, they more effectively address underlying issues, change negative behavioral patterns, and allocate resources. The COPS Office awards grants to hire community policing professionals, develop and test innovative policing strategies, and provide training and technical assistance to community members, local government leaders, and all levels of law enforcement. Since 1994, the COPS Office has invested more than $14 billion to help advance community policing.

VCPI
VCPI is a non-profit 501(c)3 organization dedicated to providing innovative learning opportunities and powerful resources to support the unique and specific needs of our nation's public safety organizations and the communities they serve. To fulfill its mission, VCPI partners with federal, state, local and tribal organizations to design and implement customized solutions to directly impact the unique public safety challenges facing their communities. Since its inception in 1997, VCPI has provided training, resources and direct assistance services to more than 85,000 public safety practitioners and community stakeholders nationwide, addressing critical issues including police leadership, community engagement, violent crime reduction, diversity, homeland security, bias-based policing, ethical decision making, organizational change, drug interdiction, crime prevention, youth gun violence, and many others. VCPI is best known for its extensive work in developing instructional curricula for public safety organizations, incorporating evidence-based policing practices into community and law enforcement partnerships, facilitating community forums and collaborative processes, developing and administering web-based learning technologies, and more.
CIT International
CIT International, Inc. is a member organization which aspires to be a leader in promoting safe and humane responses to those experiencing a mental health crisis. Its mission is to promote community collaboration using the CIT Program to assist people living with mental illness and/or addiction who are in crisis. Founded by those involved in the development of the CIT model in 1988, CIT International provides a variety of services such as: training and certification for CIT coordinators; a 40-hour curriculum and corresponding train-the-trainer programs; training for 911 call-takers; certification for CIT programs at the agency, regional and state/province levels; an annual conference and awards; research, reports, and implementation guidance; and more. As the preeminent authority on the CIT model, CIT International's participation in this project is exceptionally important and unmatched as it relates to increasing the capacity of police agencies to effectively implement crisis intervention teams.